FIRST FRIDAY - FIRST SATURDAY
CABRINI FEAST DAY - NOVEMBER 13
The Shrine was blessed to be have eleven Missionary Sisters of the Sacred Heart of Jesus here to celebrate Mother Cabrini's Feast Day Mass. We had visitors from Rome, Swaziland, Ethiopia, and New York, who joined our Chicago based Sisters.
S
CABRINI WORLD NEWS
Read about the latest activities of the Missionary Sisters of the Sacred Heart of Jesus and their partners in mission: CABRINI WORLD
IN HER WORDS
Snippets of Mother Cabrini's retreat notes at age 28, and age 52.
CABRINI MOVIE
To see a preview of the movie, or watch the tape of the Thursday, 8/3, livestream, click this link:
https://www.angel.com/watch/cabrini
This was the message regarding the Thursday livestream:
(Meet the team behind the film "CABRINI" tonight (Thursday, August 3) at 6 PM. The film, scheduled to be released in March, 2024, is produced by Angel Studios, the same group behind "The Chosen" and "Sound of Freedom".
The message from Angel Studios: "Join us for a special livestream on Thursday, August 3 at 6 pm, CT, as Neal Harmon, CEO of Angel Studios, hosts a discussion with the talented minds behind the upcoming film Cabrini. We'll introduce Alejandro Monteverde, the visionary director of Cabrini and Sound of Freedom, and Eustace Wolfington, the executive producer of Cabrini. During the livestream, we'll delve into the heart of Cabrini's creation, exploring the passion and inspiration that drove Alejandro and Eustace to bring this powerful story to life. Cabrini chronicles the extraordinary tale of this remarkable woman, who faced and conquered not only the challenges of a male-dominated society but also the brutal anti-Italian prejudices that prevailed in 19th-century New York. Through her unwavering willpower, courage, and exceptional business acumen, she shattered barriers and left a mark on history.")
HEART MINISTRIES
MASS FOR PEACE
Join us for our weekly Mass for Peace every Thursday evening at 6 PM.
A rosary for peace is prayed before Mass at 5:30 PM
Pray for the intercession of Saint Frances Xavier Cabrini that our prayers will be heard.
Sacred Heart of Jesus, have mercy on us and on the whole world!
CANONIZATION OF MOTHER CABRINI
Click here to watch a video about Mother Cabrini's road to canonization.
CABRINI IN CHICAGO
CABRINI STATUE UNVEILED AT HOLY NAME CATHEDRAL
---
SHRINE HOURS - New as of May 1
---
Monday: Closed*
Tuesday: 9:00 AM to 4:00 PM
Wednesday: 9:00 AM to 4:00 PM
Thursday: 9:00 AM to 7:00 PM
Friday: 9:00 AM to 4:00 PM
Saturday: 9:00 AM to 5:00 PM
Sunday: 9:00 AM to 1:00 PM
SUNDAY MASS
Saturday Vigil - 4:00 PM
Sunday - 10:00 AM
WEEKDAY MASSES
Thursday: 6:00 PM
First Fridays: 12:00 PM
First Saturdays: 10:00 AM
Holy Days of Obligation: Varies
CONFESSION
1st & 3rd Saturday of each month
3:00 PM - 3:45 PM
ADORATION
Every Friday 1:00 PM - 3:00 PM
GIFT SHOP HOURS
Closed on Mondays
Tuesday - Friday 11:00 AM - 2:00 PM
Saturday 9:00 AM - 5:00 PM
Sunday 11:00 AM - 1:00 PM
Our Mission
The National Shrine of Saint Frances Xavier Cabrini is a Catholic Shrine dedicated to the first American Citizen Saint and Universal Patron Saint of Immigrants. The Shrine is a place of prayer, worship, and devotion; pilgrimage, evangelization, and reconciliation. Read More...
Spiritual Center & Architectural Masterpiece in the Heart of Lincoln Park
Historically, this site was home to Saint Frances Xavier Cabrini, a missionary woman religious, who helped shape America's social and health care system in the early twentieth century.
Spiritually, it is the only National Shrine dedicated to the first American Citizen Saint and the Patron of Immigrants and Heath Care Workers in the Catholic Church.
Architecturally, the Shrine's Chapel is the masterpiece of world-renowned architect, Leonard Gliatto, who felt that this was his crowning achievement in America.
What's Happening at the Shrine
Shrine Directions
Weekly reading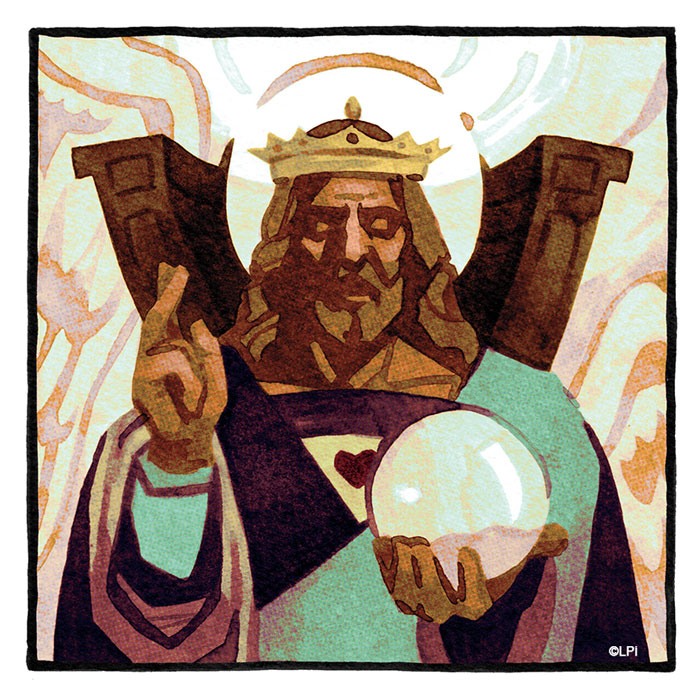 Weekly reading
Readings for the week of November 26, 2023
© Liturgical Publications Inc