PET BLESSING PHOTOS
Click here for the Chicago Tribune's article about our pet blessing.
More pictures to follow soon. Here are some samples:
COLUMBUS DAY MASS ANNOUNCEMENT
FIRST FRIDAY DEVOTION
Join us every First Friday for a Votive Mass of the Sacred Heart of Jesus. The next First Friday Mass is on October 7 at followed by Adoration.
---
BLESS THE BLUE OPEN HOUSE AND MASS
All are invited to come to an open house on Saturday, October 8, co-sponsored by our local CAPS district. Visit the tent in the garden to pick up information about safety issues and more. Children are especially welcome; a police car will be parked in front for their investigation. All first responders who attend the 4 PM Mass will receive a special blessing from Bishop Mark Bartosic.
Note that reasonably priced parking is available at the public garage of Lurie Children's Clinic on Clark St.
CHICAGO MARATHON - MASS TIME CHANGE
Due to the street closure for the 2022 Chicago Marathon on Sunday, October 9, the Shrine's Mass will change from 10 AM to 5 PM.
HELPING THE RECENT IMMIGRANTS
In the spirit of Mother Cabrini, and in support of the City of Chicago's efforts to help immigrants who have arrived, and will continue to arrive here, the Shrine will be collecting items to help with their daily needs. You may drop off items in the narthex and we will transport them to various aldermanic drop-off points on an ongoing basis. Click the picture of Mother Cabrini to get the current list of items requested by the city. NOTE: items must be new, and no food is being collected.
Two loads have already been taken to the alderman's office. Thank you for your generosity!! We will keep up this initiative as needed indefinitely.
CABRINI STATUE TO BE UNVEILED AT HOLY NAME CATHEDRAL
Registration is available at: tinyurl.com/CabriniStatue
The link will take you to the Holy Name Cathedral website sign-up page for the event.
MOTHER CABRINI on EWTN
In case you missed Father Fajardo's interview on EWTN, you can watch it by clicking this link: EWTN
FIRST NEWSLETTER FOR FALL
The latest newsletter has been posted. Click on the newsletter icon, upper right on this page.
A CALL FOR USHERS
FIRST SATURDAY DEVOTION
Our next First Saturday devotion is November 5. We will begin with Morning Prayer at 9 AM, Rosary at 9:30 AM, Mass at 10 AM. Following Mass there is fellowship and a reflection on the Souls in Purgatory.
More information will be available soon.
WE LOVE OUR SHRINE PILGRIMS
We continue to welcome lots of pilgrims during our Jubilee Year.
NEWS FROM THE GENERAL CHAPTER OF THE MISSIONARY SISTERS OF THE SACRED HEART OF JESUS
Welcome, Sister Maria Eliane! as the new Superior.
NEW EXPANDED HOURS HAVE BEGUN
Please scroll to the bottom of the page to see our new Shrine schedule! We are open more days and more hours to better serve our community.
---
SOLEMNITY OF THE SACRED HEART OF JESUS
Another beautiful celebration at the Shrine. After Communion, everyone who attended Mass recited the "Iesu Dulcissime", the Most Sweet Jesus prayer of Reparation to the Sacred Heart of Jesus which carries a plenary indulgence for a public recitation. Father Fajardo led the prayer kneeling in front of our June Sacred Heart shrine.
CORPUS CHRISTI PROCESSION
We were blessed with a beautiful sunny day for our Corpus Christi processsion around the Shrine on Sunday, June 19.
SHRINE FIRST SUNDAYS
Our Sunday gathering was such a blessed event that the Shrine will now have hospitality after the 10 AM Mass every first Sunday of the month.
RECENT SHRINE VISITORS
MOTHER'S DAY MAY CROWNING
Here is a link to the video - NEW
MSC SISTERS THANKSGIVING MASS
Consecration of Russia and Ukraine to the Immaculate Heart of Mary
Click here to read the Consecration Prayer
---
SHRINE HOURS - Expanded beginning July 1
---
Monday - Friday
CHAPEL:
8:00 AM - 3:00
PM
OFFICE:
10:00 AM - 3:00 PM
Thursday only: Open until 7:00 PM
Saturday: 9:00 AM - 5:00 PM
Sunday: 9:00 AM - 1:00 PM (summer hours)
SUNDAY MASS
Saturday Vigil - 4:00 PM
Sunday - 10:00 AM
WEEKDAY MASSES
Thursday 6:00 PM
First Fridays 12:00 PM (next date, August 5)
First Saturdays 9:30 AM (next date, August 6)
CONFESSION
1st & 3rd Saturday of each month
3:00 PM - 3:45 PM (new time)
ADORATION
Every Friday 1:00 PM - 3:00 PM
GIFT SHOP HOURS
Monday - Friday 11:00 AM - 2:00 PM
Saturday 9 AM - 5:00 PM
Sunday 11:00 AM - 1:00 PM
Our Mission
The National Shrine of Saint Frances Xavier Cabrini is a Catholic Shrine dedicated to the first American Citizen Saint and Universal Patron Saint of Immigrants. The Shrine is a place of prayer, worship, and devotion; pilgrimage, evangelization, and reconciliation. Read More...
Spiritual Center & Architectural Masterpiece in the Heart of Lincoln Park
Historically, this site was home to Saint Frances Xavier Cabrini, a missionary woman religious, who helped shape America's social and health care system in the early twentieth century.
Spiritually, it is the only National Shrine dedicated to the first American Citizen Saint and the Patron of Immigrants and Heath Care Workers in the Catholic Church.
Architecturally, the Shrine's Chapel is the masterpiece of world-renowned architect, Leonard Gliatto, who felt that this was his crowning achievement in America.
What's Happening at the Shrine
Shrine Directions
Weekly reading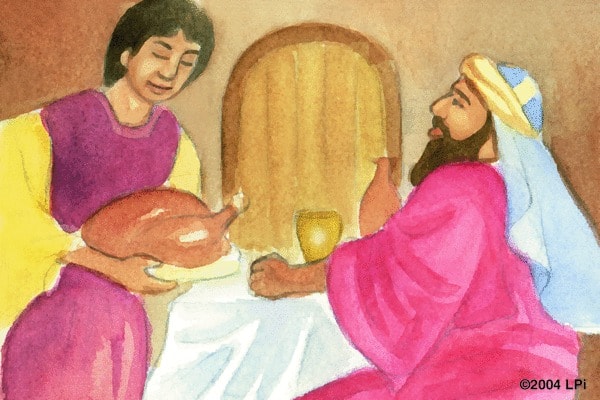 Weekly reading
Readings for the week of October 2, 2022
© Liturgical Publications Inc